Since 2005, the success of our musicals, concerts, revues, and plays, presented by hundreds of area volunteers, is proof that the performing arts are alive and thriving in west central Illinois. We perform not for fame or money, but out of passion ­– a passion to create quality live entertainment and to raise funds for Spoon River College scholarships.  Our "performance hall door" is open to anyone who shares this passion.  To become a part of the SRC Community Chorus family or to be added to our email distribution list, please contact us at srccommunitychorus@gmail.com
-Carol Davis, Artistic Director

---
– WINTER SEASON –

Rehearsals for the SRC Community Chorus Winter Concert – The Wonder, Full World of Winter – begin on Thursday, September 14 @ 6:30 p.m. at the First Christian Church in Canton.
Students, SRC Faculty/Employees, and Community Members of all ages are welcome to take part. No auditions required. The majority of rehearsals take place on Thursday evenings. For detailed information, please contact Carol Davis.
The concert, directed by John L. Davis, will be held on Saturday, December 2 @ 7PM, and Sunday, December 3 @ 3PM and 7PM. This year's concert features an international theme and a Classic Radio Show, similar to those in the 1940s. Proceeds go to the SRC Community Chorus Scholarship Fund.
Ticket pre-sales begin October 1 and may be purchased through any chorus member. General and on-line sales begin October 15th. To order tickets online, please check back here on October 15th.
---
Concerts and Productions since 2005:
The SRC Community Chorus presents 2-3 concerts, revues, plays, and musicals each year.  To date, the list includes:
Concerts/Revues:
The Musical World of Disney
50 Years of Broadway
Somewhere Over the Rainbow
A Golden Holiday
Broadway, Too
Songs for the Season
A Joyous Jubilee
A Classic Afternoon with Alison Richter-Meuth and John L. Davis
Cole, Irving, George, & Jerome
An American Choral Mosaic
A Winter Tapestry
Lincoln's America
Broadway, Start to Finish
Andrew Lloyd Webber
Songs and Snowflakes
Handel's Messiah (twice)
Ken Bradbury in Concert
Winter Wonders
Winter Tales & Tunes
The River's Song by Barry Cloyd
Frosty Airs & Fables
Burl Ives: Midwestern Minstrel by Barry Cloyd
Home for the Holidays: Virtually Unplugged (2020 Virtual Holiday Concert)
Silver Songs & Golden Gifts
Our Favorite Things
The Best of Barry Cloyd
48 Hours:  A Musical Revue 2023
Musicals:
Man of La Mancha
Mass Theatrical*
Pirates of Penzance
Hotel Holidaze*
You're a Good Man, Charlie Brown
25th Annual Putnam County Spelling Bee
Quilters
Guys and Dolls
Into the Woods
An Evening with Patsy Cline
Plays:
Vanities
Bleacher Bums
A Tuna Christmas
The Guys
*Denotes an original production written by a member of the SRC Community Chorus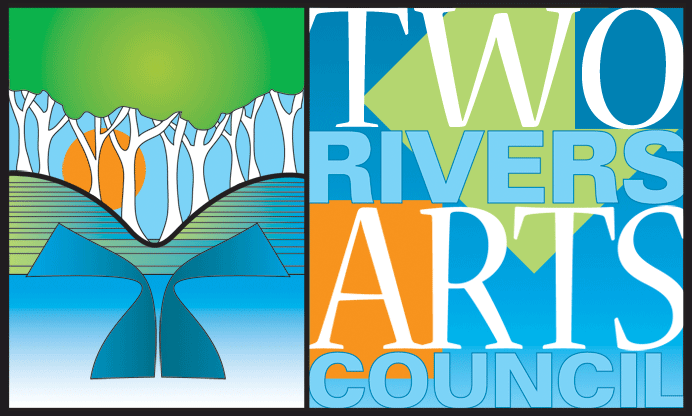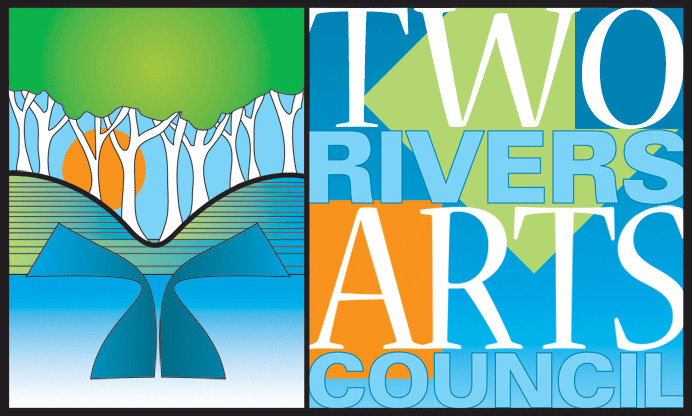 The SRC Community Chorus appreciates the support of The Two Rivers Arts Council throughout the years including the 2022-23 season.  This not-for-profit arts organization keeps the arts alive by serving the 159,000 residents of Brown, Calhoun, Cass, Fulton, Greene, Hancock, Henderson, Jersey, Mason, McDonough, Pike, Schuyler and Scott counties.
Shows for a Cause:
The SRC Community Chorus operates under the auspices of the SRC Foundation and is entirely self-funded, with occasional support from entities such as Two Rivers Arts Council.  Since its inception, it has raised well over $100,000 for the Foundation's scholarship program and has established seven permanent, endowed scholarships, each named after a Chorus member or someone special to the Chorus:
The Tom Greenwell Memorial Scholarship
The Marge Saville Memorial Scholarship
The Harley Davis Scholarship
The Roger Howerter Memorial Scholarship
The Gail A. Mathis Memorial Scholarship
The Vicki Murphy Memorial Scholarship
The David L. Bishop Memorial Scholarship
The Craig M. Zilly Memorial Scholarship (est. 2023)
To learn more about these scholarships and other scholarships, visit www.src.edu/scholarships.