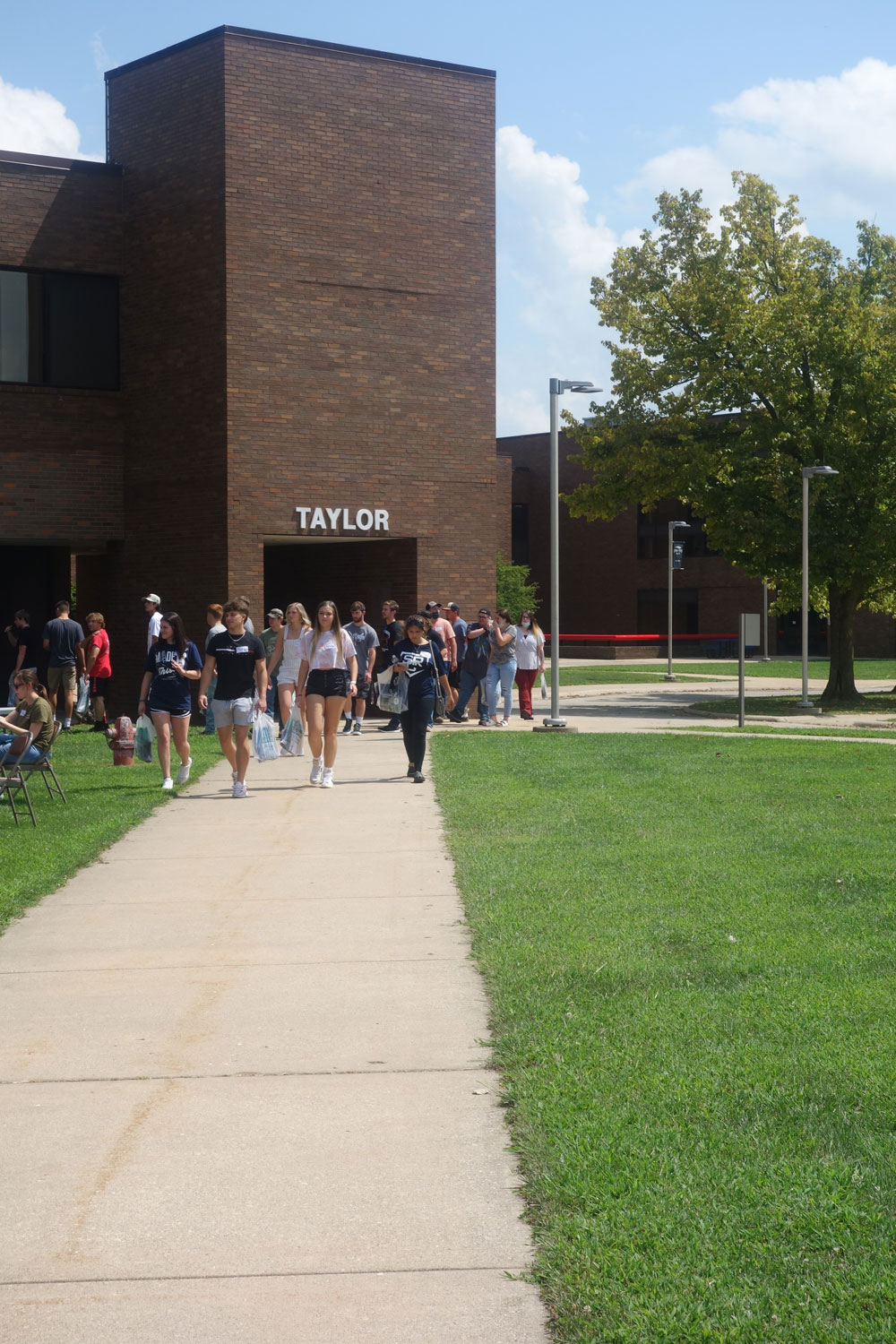 It's never too early to prepare for your education after high school. Whether you are going to community college, a technical school or a four-year university, there are many things you can do now to ensure your success www.collegeillinois.org.
Here's a breakdown of some of the key actions you can take grade by grade (Some content from the College Preparation Checklist of the Federal Student Aid office of the U.S. Department of Education https://studentaid.ed.gov/):
Every Year in High School
Take challenging classes in core academic subjects. Most colleges require 4 years of English, at least 3 years of social studies (history, civics, geography, economics, etc.), 3 years of mathematics, and 3 years of science, and many require 2 years of a foreign language. Round out your course load with classes in computer science and arts.
Stay involved in school-or community-based activities that interest you or let you explore career interests. Consider working or volunteering.
Talk to your school counselor and other mentors about education after high school. Your counselor can answer questions about what classes to take in high school, how to sign up for standardized tests, and where to get money for college.
9th Grade
Talk to your guidance counselor or teachers about Advance Placement courses. Find out what courses are available, whether you are eligible, and how to enroll in them.
Start planning for college and thinking about your career interests.
Make a list of your awards, honors, paid or volunteer work, and extracurricular activities. Consider participating in academic enrichment programs, summer workshops, and camps with specialty focuses such as music arts, and science.
10th Grade
Meet with your school counselor or mentor to discuss colleges and their requirements.
Contact Spoon River College about taking the Accuplacer Test. This test will show how you are doing in skill areas such as reading, writing and math, and will provide information on how you can strengthen areas where you might be struggling.
Talk to your guidance counselor about Dual Credit classes your high school offers in partnership with Spoon River College. You may be able to earn college credit while still in high school — and at greatly reduced tuition costs.
Plan to use your summer wisely: Work, volunteer, or take a course (away or at a local college).
Go to career information events to get a more detailed look at career options
11th Grade
Explore careers and their earning potential in the Occupational Outlook Handbook at http://www.bls.gov/ooh/.
Go to college fairs and college-preparation presentations by college representatives.
Make sure to register for any Dual Credit courses your high school offers.
Register for and take exams for college admission. Take the tests in advance and be sure to give yourself time to prepare appropriately.
Summer before 12th Grade
Narrow down the list of college you are considering attending. If you can, visit the schools that interest you. Contact Spoon River College Admissions to reserve your spot for one of our upcoming Campus Visit Days.
Contact colleges to request information and applications for admission. For Spoon River College send an e-mail to info@src.edu or call 1-800-DEGREES.
Senior Year​
Meet with your school guidance counselor to make sure you are on track to graduate and fulfill college admission requirements.
Apply to the college you have chosen. Prepare your applications carefully. You can complete an Online Application for Spoon River College. It takes less than 15 minutes and no essay is required.
Well before your application deadlines, ask your counselor and teachers to submit required documents to the college to which you're applying. If you plan to attend Spoon River College, be sure to mail in your high school transcript to Spoon River College Student Services.
As soon after Jan. 1 as possible, complete and submit your Free Application for Federal Student Aid (FAFSA) along with any other financial aid applications your school may require. You can complete the FAFSA online.
If you have questions about the federal student aid program or need assistance with the financial aid application process, call 1-800-4-FED-AID. You can also contact the Spoon River College Financial Aid Office at (309) 649-7030.