How to Apply for a Loan. Spoon River College participates in the William D. Ford Federal Direct Loan Program. What this means for you:
All Federal Direct Student and Direct PLUS Loans certified through SRC will be disbursed directly by the federal government.
Current interest rates for loans first disbursed between July 1, 2021 – June 30, 2022 are fixed at 3.73% for Direct Student Loans and 6.28% for Direct PLUS loans.
NOTE: No federal loans are generating any interest due to the Automatic Temporary 0% Interest and Administrative Forbearance plan in place, currently ending January 31, 2022.
Direct Loans will not be sold to other financial institutions and will, in turn, be less confusing for students when repayment begins.
ALL students, new and/or returning, borrowing a loan at SRC will be required to complete a promissory note before loan funds can be disbursed. Promissory Notes are valid for a period of 10 years.
To find out who to contact about your previous loans, go to the Federal Student Aid website, select Financial Aid Review, and login using your FSA User ID and Password to view your loans individually for servicer contact information. Students with existing loans from private lenders will retain those obligations, but will now use the Direct Lending Program for any new Student or PLUS loans.
Applying for a Student Loan:
Complete a Free Application for Federal Student Aid (FAFSA) at the FASFA website.
Submit all financial aid documentation requested by SRC.
Register for and attend at least six credit hours.
Complete the Online Entrance Counseling and promissory note for your loan electronically at the Federal Student Loan website.
To borrow a loan for Fall 2023/Spring 2024 or Summer 2024, complete and submit a 2023-2024 Loan Confirmation form (PDF).  It is the borrower's responsibility to complete all information.  Parents may not complete forms for students.  You may access your loan borrowing history at the Federal Student Aid website. We recommend that you view your Servicer's Contact information for each of your loans. Incomplete forms will be returned and processing will be delayed.
Financial aid staff will determine if a student is eligible for a student loan when the loan is certified and again when the loan funds are disbursed. Eligibility is determined by reviewing hours of enrollment, SAP (Standards of Academic Progress), eligible curriculum, cumulative loan amount borrowed (not to exceed federal maximum allowed), and attendance. Grade level, cost of attendance, EFC (Expected Family Contribution), and aid already applied determine whether the student will be eligible for a subsidized or an unsubsidized Direct Loan.
Once loan eligibility has been determined and your loan certified, you will receive an award letter explaining the amount for which you were approved and a disclosure statement from the Direct Loan Processing Center. You may also view your awards on your My SRC account.
Funds are disbursed by the Business Office on the main campus.  Follow these easy steps to select your refund option.  Go to www.src.edu and log in to your MySRC account.  Select the "Student" tab and click on the "Paying for College" link on the left side of the screen.  Then click on "My Payment Portal by Nelnet" on the right to select how you want to receive your refund.  Fill in the necessary information.  Your refund will then be sent using the option you selected.
Failure to remain in attendance until the 11th week of the semester or failure to complete any course for the semester successfully (D grade or better) necessitates a recalculation of your aid eligibility and may result in you being eligible for less aid and having to repay amounts of aid that you previously received.
Failure to complete the applicable steps will cause delays in processing your request.
Please see the Federal maximum annual borrowing limits at the Federal Student Aid website.​​​​​
Responsible Borrowing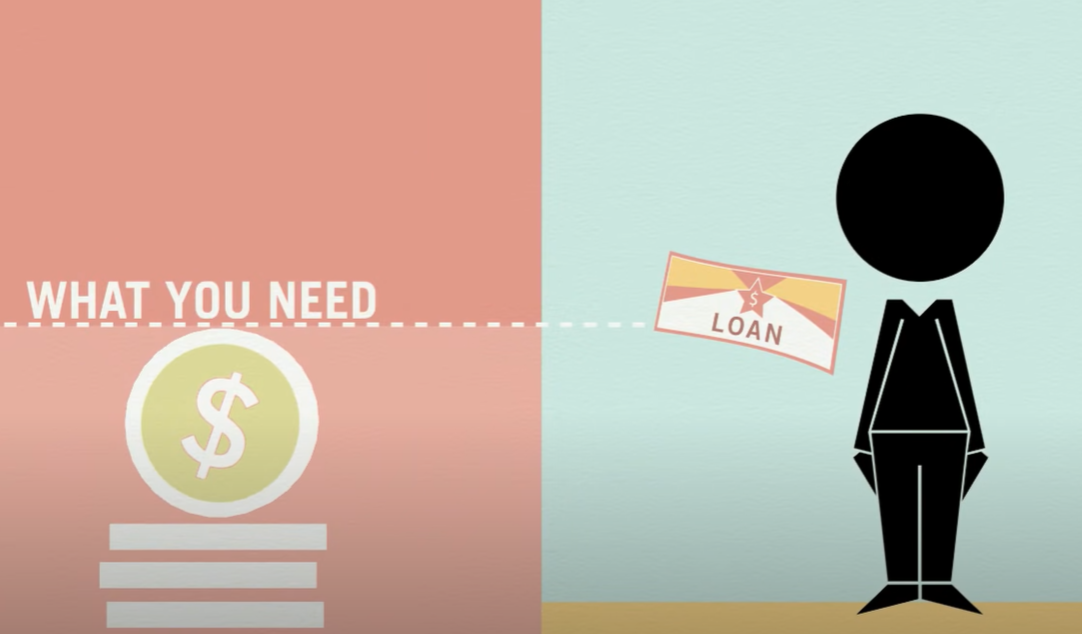 Applying for a Direct Plus Loan:
Direct PLUS Loans (Parent Loan for Undergraduate Dependent Students) are for parents of dependent undergraduate students who do not qualify for need based money to help meet educational costs not covered by other sources of aid. Parents may borrow up to the cost of attendance minus other sources of aid received by the student.  The interest rate for PLUS loans first disbursed after July 1, 2021 and before June 30, 2022 is fixed at 6.28%.  Follow the steps below to apply for a Direct PLUS Loan at Spoon River College.
Parents complete a promissory note at the Federal Student Loans website.
Parents wanting to borrow a PLUS loan for Fall 2023/Spring 2024 or Summer 2024, complete a 2023-2024 PLUSLoanConfirmation form (PDF).  Completed forms need to be submitted to the Financial Aid Office for processing.  Incomplete forms will not be processed.
SRC will then certify enrollment, cost of attendance and the loan amount approved.
Once the loans have been guaranteed by the Department of Education, funds can be disbursed to the school as early as the second week of class.  Any refunds of Parent Loans are disbursed directly to the parent borrower in the form of a check, using the address on the PLUS Loan Confirmation.
Failure of a student to attend courses for which they are enrolled will necessitate the parent return funds to SRC for return to the Department of Education.
Failure of the student to remain enrolled until the 11th week of the semester or to complete any course for the semester successfully (D grade or better) necessitates a recalculation of your aid eligibility and may result in you being eligible for less aid and having to repay amounts of aid that you previously received.
Alternative or Private Student Loans
Private student loans are nonfederal loans issued by a lender such as a bank or credit union. Private student loans often have variable interest rates, require a credit check and do not provide the same benefits to student borrowers as the federally guaranteed student loans.
Federal student loans offer borrowers many benefits not typically found in private loans. These include low fixed interest rates, income-based repayment plans, and loan forgiveness and deferment options, including deferment of loan payments when a student returns to school. For these reasons, students and parents should always exhaust federal student loan options before considering a private loan.​​​​​​​​​​​​​​​​​
SRC Student Loan Code of Conduct
Understanding Your Loan Repayment Process:
What's a Grace Period?
The grace period is a set period of time after you graduate, leave school, or drop below half-time enrollment before you must begin repayment on your loan.
Direct Subsidized Loans and Direct Unsubsidized Loans have a six-month grace period before payments are due.
PLUS loans have no grace period. They enter repayment once they are fully disbursed but may be eligible for a deferment. Contact your loan servicer for more information.
How much will I need to pay?
Your bill will tell you how much to pay. Your payment (usually made monthly) depends on:
the type of loan you received,
how much money you borrowed,
the interest rate on your loan, and
the repayment plan you choose. You can use a loan calculator to estimate your monthly payments at the Student Loan Calculator.
Where do I find my Lender's information?
Visit the Federal Student Aid website to view your lenders information.
Information needed to view your loans:
Your Department of Education FSA UserID and Password (used to sign your FAFSA and Promissory Note)
What should I do if I'm having trouble making my loan payment?
Contact your loan servicer as soon as possible. You may be able to change your repayment plan to one that will allow you to have a longer repayment period or to one that is based on your income. Also ask your loan servicer about your options for deferment or forbearance or loan consolidation.
What happens if I don't make my student loan payment?
The entire unpaid balance of your loan and any interest is immediately due and payable.
You lose eligibility for deferment, forbearance, and repayment plans.
You lose eligibility for additional federal student aid.
Your loan account is assigned to a collection agency
The loan will be reported as delinquent to credit bureaus, damaging your credit rating. This will affect your ability to buy a car or a house or to get a credit card.
Your federal and state taxes may be withheld through a tax offset. This means that the IRS can take your federal and state tax refund to collect any of your defaulted student loan debt.
Your student loan debt will increase because of the late fees, additional interest, court costs, collection fees, attorney's fees, and any other costs associated with the collection process.
Your employer (at the request of the federal government) can withhold money from your pay and send the money to the government. This is called wage garnishment.
It will take years to reestablish your credit and recover from default.
Don't let your Student Loan go into Default!!
Understand Your Loan and Loan Agreement
Know the type of loan you are receiving. Understand the costs, the interest rate and the repayment terms.
Read your Promissory Note. It is a legal document and signing it means you agree to repay the loan according to the terms of the note. You Must repay all the loans you receive, even if you don't complete your education.
Borrow only what you need to pay for your college expense
Create a budget to determine how much you really need to borrow.
Complete Financial Awareness Counseling.
Track Your Loans Online by visiting the Federal Student Aid website to view your borrowed loans and Lender information.
Keep Good Records of the following important documents
Financial Award Letters
Loan counseling materials
Your Promissory Note
Amounts and account numbers of all student loans you borrowed
Loan Servicer contact information
Loan disclosures
Payment schedules
Record of monthly payments
Notes about any questions you asked about your student loan, answers, and name of person to whom you spoke
Deferment or forbearance paperwork and notes of any phone calls to loan servicer
Documentation that you paid your loan in full
Notify Your Loan Servicer when you
Need help making your monthly payments
Graduate
Withdraw from school
Drop below half-time enrollment status at school
Change your name, address, or Social Security number
Transfer to another school
Experience a change in your life that might impact your loan payments
| Repayment Type | Repayment Amount | Total Repayment | Monthly Payment | Interest Paid | Length of Repayment |
| --- | --- | --- | --- | --- | --- |
| Standard Repayment | $31,000 | $42,809.88 | $356.75 | $11,809.88 | 10 years |
| Graduated Repayment | $31,000 | $42,809.88 | $205.78 - $617.34 | $15,065.26 | 20 years |
| Extended Fixed Repayment | $31,000 | $64,548.71 | $215.16 | $33,548.71 | 30 years |
| Extended Graduated Repayment | $31,000 | $69,906.05 | $175.67 – $307.46 | $38,906.05 | 40 years |
Other plans including Income-Based repayment (IBR), Pay as you Earn, Income Contingent, and Income Sensitive are all based on your income and other elements to determine payments. With all of these plans you will end up paying back more over time than you would with the standard repayment plan.
Always contact your lender if you are unable to make payments to see if another plan would better fit your current situation. View lender information on your Financial Aid Review page at the Federal Student Aid website.
For More information on types of student loans and repayment options visit the Federal Student Aid/Student Loans website.