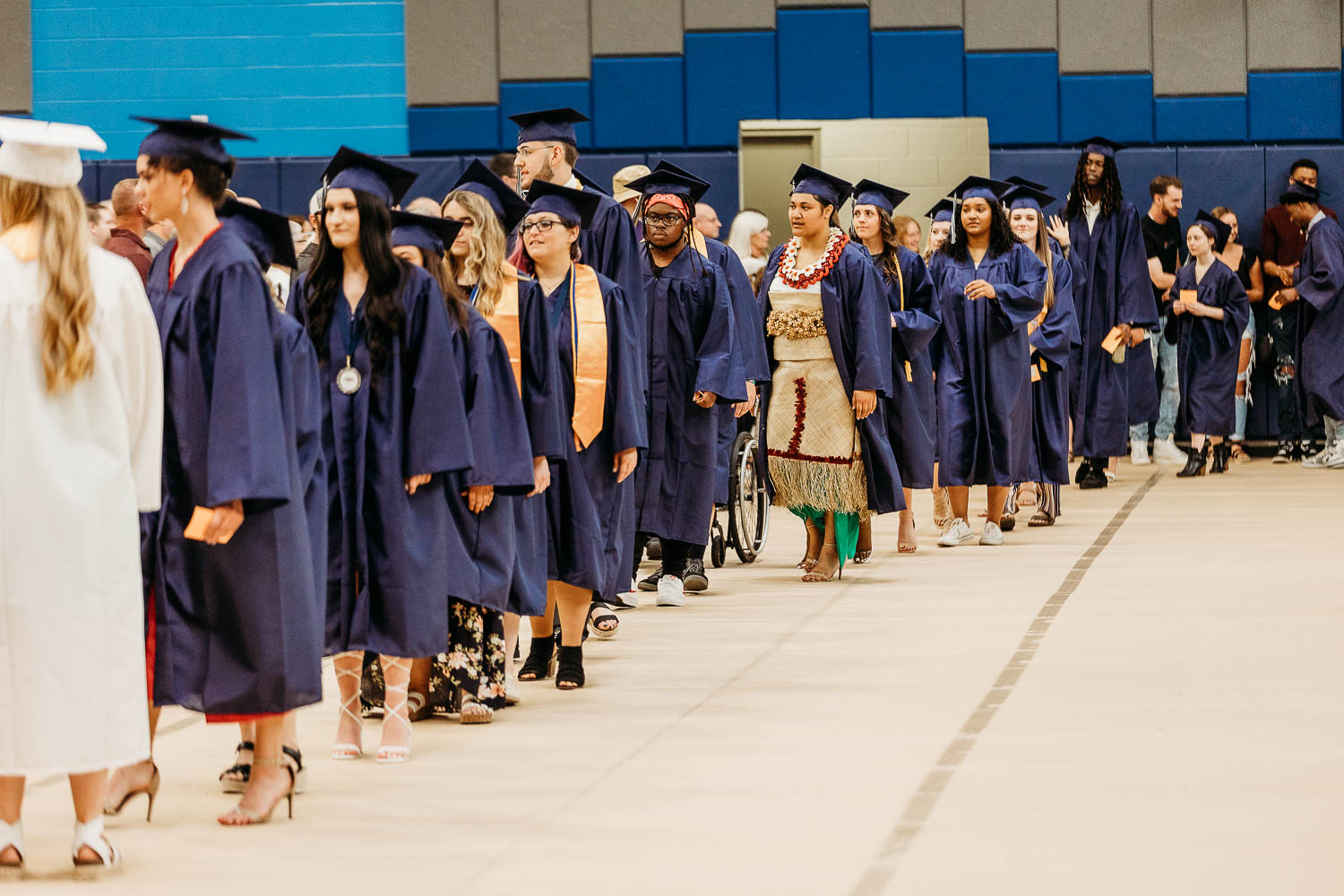 Graduation
Complete your degree at Spoon River College and you are definitely on the road to success! Before you transfer, make sure you have seen your advisor to complete graduation tasks. To become eligible for an Associate Degree or Certificate from SRC, all students must fulfill the general requirements listed in the details on our graduation page.
Reverse transfer
What is it? Reverse transfer is the term used for students who do not complete their degree before transferring to another college or university, but complete coursework at the transfer institution and use those credits to complete their Associate degree at SRC. If you complete at least 15 credit hours at SRC, you can transfer additional coursework back to SRC to graduate. For additional information on this process, please contact the Registrar's office at (309) 649-6273.
Useful Transfer Links
iTransfer.org – is a free website designed to give students information on the transfer process in the State of Illinois. The site provides information regarding the types of transfer, the transfer process​, and resources available to students. It also provides information regarding the Illinois Articulation Initiative (IAI) and course transferability from one participating Illinois college or university to another.
Transferology – is a fast and free way to explore transfer options.  This site allows students to enter coursework they have completed or plan to complete to see where those credits will transfer in Illinois or out-of-state.  Students can also use this site to find courses that will transfer back to their current school.
The Peterson's Guide – allows students to search for schools by major or geographic location. This site also Includes school profiles, and information about undergraduate and graduate size, costs, admission criteria, sports availability, etc.
College Source – is a virtual library of college catalogs from 43,749 schools and over 36,7000,000 course descriptions. Search schools by name, criteria, major, geographic location, size, cost, etc.
ISAC (Illinois Student Assistance Commission) – This site provides information on FAFSA, careers, scholarships, and more.
FAFSA.gov – is the Free Application for Student Aid required for all federal aid, including grants, Stafford student loans, and work study as well as the Illinois Monetary Award Program (MAP).
US News and World Report – provides information for best colleges, graduate schools, paying for college and more.
Fastweb! – is a free scholarship matching service where students can search for money to pay for college.
Attend College Night
A College Night/Transfer Fair event is held on the Canton campus in October of each academic year.  Please check back at a later date for October 2023 event information.